CBA works with clients in the development of project and construction management processes as well as project controls; developing processes and procedures that allows our clients to become comfortable that the outcome of their projects can be foreseen long before the end date.
CBA also assists clients in preparing for major construction endeavors. These services run the gamut from initial manhour and site cost estimates to risk analysis and mitigation strategies. They also include locating properly skilled supervisory staff and providing training for those who want more of an in-depth understanding of the construction management process.
The Key Services Most Frequently Asked For By Our Clients:
Project Management Support

Project management process review
Processes, standards and procedures enhancement
Training (see below)
Communications streamlining
Follow-on monitoring and/or auditing

Risk Management Support

Risk determination and categorization
Claims avoidance and mitigation tools
Subject Matter Expert for litigation preparation or defense

Construction Management Support

Construction management process review
Processes, standards and procedures enhancement
Training (see below)
Follow-on monitoring and/or auditing
On-site support

Outage Readiness Reviews

Constructability Reviews

Construction Cost Estimating

Due Diligence Reviews

Forensic Analyses

Project Delivery Enhancement

Delivery system selection
Project management team building support
Financial awareness tools
Cost control methods
Subcontractor vetting and selection

Personnel Sourcing

Project management personnel
Program management personnel
Construction management personnel
Scheduling and project controls personnel
None of these services are generic. They are always custom designed to be applied to your own organization's specific needs.
The CBA approach is flexible. We can work at the front end of the project just to set up the programs, we can provide full time hands‐on support for the duration of the project, and we can provide periodic reinforcement to ensure the use of the programs remains effective.
Construction Litigation Support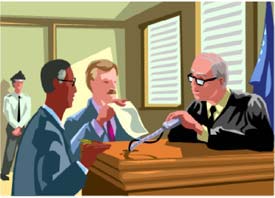 Some Examples:
600 MW CCGT Power Plant Explosion
Prepared rebuttal to expert report
500 MW Coal‐Fired Power Plant Outage
Rebuilt schedule after outage completion
400 MW CCGT Power Plant New Build
Prepared expert report for claims litigation
450 MW Coal‐Fired Power Plant Scrubber Addition
Assisted in claims defense and counter‐claims preparation
Training
This is our 17th year of providing project and construction management training tailored to our clients, and generically at industry conferences. We use an interactive program where participants are encouraged to share experiences. We follow the concept of the old Chinese proverb: "Tell me and I'll forget; show me and I may remember; but involve me and I will understand."
Typical Comments We Hear After These Training Sessions:
"Great opportunity to learn about industry trends, challenges and success stories. A valuable help to owners and contractors."
"Immediately relevant to major projects."
"Interactive course. Relevant to what we do."
We answer the question:"What do Owners want from Contractors, and how can we work more closely together?"
Scheduled Training Session/s:
Please check back periodically for future training sessions to be held during industry conferences such as PowerGen and Electric Power.
If you are interested in a workshop tailored specifically to your company needs, please let us know. We have done this many times.
Please contact us for further information.