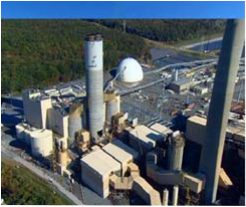 Brandon Shores Generating Station
With Newly Installed Scrubbers
Constellation Energy
Baltimore, Maryland
Courtesy of Constellation Energy
CBA works with clients in the development of project and construction management processes as well as project controls; developing processes and procedures that allow our clients to become comfortable that the outcome of their projects can be foreseen long before the end date.
CBA also assists clients in preparing for major construction endeavors. These services run the gamut from initial manhour and site cost estimates to risk analysis and mitigation strategies. They also include locating properly skilled supervisory staff and providing training for those who want more of an in-depth understanding of the construction management process.
The Key Services Most Frequently Asked For By Our Clients:
Project Management Support
Project management process review
Processes, standards and procedures enhancement
Training (see below)
Communications streamlining
Follow-on monitoring and/or auditing
Risk Management Support
Risk determination and categorization
Claims avoidance and mitigation tools
Subject Matter Expertise for litigation preparation or defense
Construction Management Support
Construction management process review
Processes, standards and procedures enhancement
Training (see below)
Follow-on monitoring and/or auditing
On-site support
Outage Readiness Reviews
Constructability Reviews
Construction Cost Estimating
Due Diligence Reviews
Forensic Analyses
Project Delivery Enhancement
Delivery system selection
Project management team building support
Financial awareness tools
Cost control methods
Subcontractor vetting and selection
Personnel Sourcing
Project management personnel
Program management personnel
Construction management personnel
Scheduling and project controls personnel
None of these services are generic. They are always custom designed to be applied to your own organization's specific needs.
The CBA approach is flexible. We can work at the front end of the project just to set up the programs, we can provide full time hands‐on support for the duration of the project, and we can provide periodic reinforcement to ensure the use of the programs remains effective.
Construction Litigation Support
As one of the industry's sought-after Subject Matter Experts, Peter Hessler, President of CBA, says:
"If your power or CPI plant construction project is nearing or already at the point of litigation, contact me for an analysis and forensic examination. With almost $1 billion of claims already reviewed and opined, only one case has ever been adjudicated – the rest have all settled.
As a member of the ABA Forum on Construction Law, as well as the TIPS section and CLM, I continually see how the construction claims world revolves and evolves. Coupling that with my 45-plus years of hands-on construction management experience bidding, building and rebuilding over 100,000 MWs of power generation facilities, globally, I bring my clients expertise they and their counsel can, and do, take to the bank.
And it goes without saying that if you want to avoid the route to litigation, contact me as well. Together we can look at the pros and cons of your project at hand and determine a path forward that will help you ensure a successful completion with a win-win for all."
As one recent client said, "Thanks Peter. Your industry knowledge was invaluable." And another, "Case settled a few minutes ago, thanks in large part to your great [expert] report."
Contact me at: PGHessler@ConstrBiz.com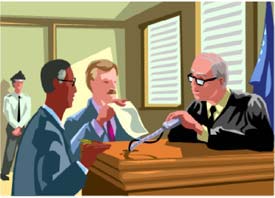 Some Notable Examples:
$400MM Wrongful Termination Claim by Contractor

Assisted Owner's attorneys in preparing defense

$200MM Cost Overrun Claim by Contractor

Assisted Owner's attorneys in preparing defense

$150MM Delay Claim by Owner

Assisted Contractor's attorneys in preparing defense

$45MM Force Majeur Claim by Owner

Rebuilt construction outage schedule for Owner's attorneys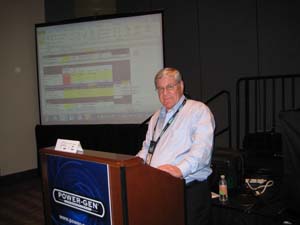 Peter Hessler, President of CBA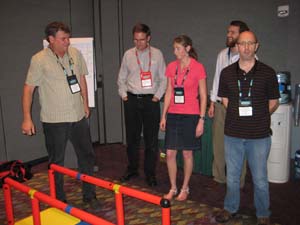 Bridge Building ‐ A Study in Productivity
This is our 20th year of providing project and construction management training tailored to our clients, and generically at industry conferences. We use an interactive program where participants are encouraged to share experiences. We follow the concept of the old Chinese proverb: "Tell me and I'll forget; show me and I may remember; but involve me and I will understand."
Typical Comments We Hear After These Training Sessions
"Great opportunity to learn about industry trends, challenges and success stories. A valuable help to owners and contractors."
"Immediately relevant to major projects."
"Interactive...Relevant to what we do."
"Eye opener...Educational...Thought provoking."
We answer the question:"What do Owners want from Contractors, and how can we work more closely together?"
Scheduled Training Session/s:
Please check back periodically for future training sessions to be held during industry conferences such as PowerGen and Experience Power.
If you are interested in a workshop tailored specifically to your company needs, please let us know. We have done this many times.
Please contact us for further information.